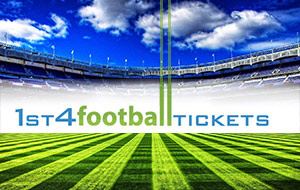 Elland Road Tickets
Elland Road tickets available for all football games at Elland Road. Select an event below and buy Elland Road football tickets online to see your team playing at Elland Road.
Read more
Tickets
Football League Championship
Sat, 29 Apr 2017
15:00
Latest Ticket Bookings
29 Aug 2016 - Ali Z from United Kingdom booked 4 Manchester City vs FC Barcelona football tickets.
29 Aug 2016 - william G from Scotland booked 2 Liverpool vs Hull City football tickets.
28 Aug 2016 - Julian L from United Kingdom booked 2 Newcastle United vs Norwich City football tickets.
28 Aug 2016 - Stuart W from United Kingdom booked 3 Fc Sevilla vs Atletico Madrid football tickets.
27 Aug 2016 - Kyle S from United States booked 2 Arsenal vs Swansea City football tickets.